Jazz Society of Pensacola sponsors Jazz Jam 2016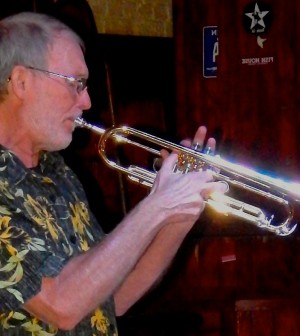 Monday, Jan. 4
La Brisa Restaurant
51 Gulf Breeze Parkway,
Gulf Breeze, FL
 
Featuring
 Roger Villines & Friends
GULF BREEZE, FL — The Jazz Society of Pensacola sponsors Jazz Jam the first Monday of each month at 6:30 p.m. at La Brisa Cafe — located in the Quality Inn (Gulf Breeze, FL) as you enter Gulf Breeze from Three-Mile Bridge coming from Pensacola. Doors open at 5:30 p.m.
Come play jazz tunes with us. The event is strictly for fun, an opportunity to play jazz with other musicians. Admission is free for participating musicians, including high school and college students with student IDs. Each participating student also receives one free admission ticket for one guest.
Drummers, please bring your own sticks/brushes.
The beauty of a jam session is you get to enjoy music not likely heard elsewhere. Always fun! It's typically a full house, so get there early for best seats. Special menu and full bar available.
Admission: $10 for JSOP members and guests, $12 for non-members, $5 for students with ID, and free admission for military in uniform. Join the JSOP at this event, and admission is free.
Proceeds support the JSOP's house rhythm section and annual Pensacola JazzFest.
For membership and information, call (850) 433-8382 or visit jazzpensacola.com.