Peoples Choice Award Winner – 14 years.  Many new restaurants have opened along the Alabama Gulf Coast in the past few years, but Hazel's Seafood Restaurant in Orange Beach maintains its status as a Snowbird favorite.
Each year, a variety of Alabama Snowbird clubs and small groups of winter visitors gather at the venerable restaurant to reconnect, chat and visit with their favorite wait staff.
"Both employees and the Snowbirds look forward to seeing each other," said Wick Goldsmith, who has owned the landmark restaurant for over a dozen years.  "The servers love seeing the Snowbirds come back."
Snowbirds are offered free VIP cards, which gives them a 10 percent discount off every meal, making the already affordable restaurant a popular choice.
The unpretentious building features a seaside décor and casual atmosphere. Three meals per day are served either buffet-style or off the menu.
"One reason the Snowbirds really like us is everything is made from scratch," Goldsmith said.
"A lot of the Snowbirds eat one meal out a day and usually it is a late lunch or early dinner. They want to eat a good wholesome meal, which is what we do. "We serve real food."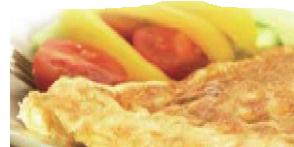 The breakfast buffet includes an omelet station that is especially popular. The lunch buffet features 10-15 fresh vegetables, fried chicken and other items, such as smoked ribs that are as "good as any place you might go."
On weekends the restaurant serves a 17-entrée seafood buffet.
The restaurant suffered about a half million dollars in damage from Hurricane Ivan, but Goldsmith didn't wait to haggle with the insurance company and began repairs right away.
The restaurant reopened just a month later and began serving many reconstruction workers.
The former executive with the Piccadilly Restaurant chain decided although he wanted to retire at the beach, he wasn't ready to quit working entirely. Today, he leaves much of the daily management of the business to trusted employees, many who have been at the restaurant for 15 years or more. He said putting his employees first pays off and shows when customers like the Snowbirds return year after year.