Iowa Snowbird Club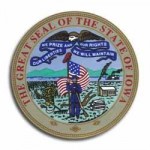 The Iowa-Alabama Snowbird Club Co-Presidents, Steve and Chris Hedlund, have announced the 2017 Iowa Snowbirds event schedule.  Breakfasts, $10 per person, will be held at 8:30 AM on Wednesdays, January 11 and 25 and February 8 and 22 at Perdido Beach Resort at 27200 East Beach Blvd., Orange Beach.  Reservations need to be made on the website, 
Iowa-Alabamagulfcoastsnowbirds.org  (preferred), or by calling Shari DeCook, 641-521-0929 or Sharon Hesselmann, 563-357-2721.
Iowa-Alabama Snowbird t-shirts are still available for purchase. Contact Shari DeCook, lsdecook@gmail.com for details. 
An Iowa Cocktail Party is planned for 
Friday, January 27
 & February 24 at the Caribe, 28103 Perdido Beach Boulevard, Orange Beach, 
5-7 p.m.
  No RSVP is required.  Bring a dish to share and your own beverages.  
Golf events and other events of interest to Iowans will be announced and scheduled through the website where there are links for reservations.  Members are encouraged to check the website, 
iowa-alabamagulfcoastsnowbirds.org
  often for updates and local  Snowbird information.  Golf sign up is through the website.  All Iowans and their guests are welcome at club events.
http://iowa-alabamagulfcoastsnowbirds.org/
Year Club was Found:
Location:
The Iowa Snowbird Club is located in Gulf Shores, Alabama
Officers:
2017 Officers
Contact Info:
Shari DeCook at 641-521-0929 or Sharon Hesselmann at 563-357-2721 
Schedule:
For the most up to date Iowa Club info, please visit their website at 
http://iowa-alabamagulfcoastsnowbirds.org/