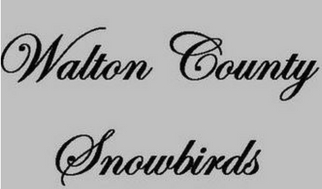 We hope that everyone had a good summer. We've missed seeing you over the past year and are hopeful that we will see you this winter. The Snowbird Board did meet this past week and decided to move forward with a 2021-2022 season. We don't know what this season will look like regarding General Meetings, Registration and Activities.
We are concerned that some events cannot be conducted in a safe and responsible manner. Over the next month we will watch both the CDC guidance and Florida Covid statistics. We will explore streaming general meetings vs. the traditional in-person meetings. We are considering online registration packages while having smaller in-person registration events for those choosing to not use online options. There are many technological options available to us and we want to explore them. Please let us assure you that no decisions have been made at this time. When decisions are made, it will be with the best interests of our members in mind. 
The Board will meet again on September 30, 2021. We plan to make decisions at that time. If you have suggestions, please feel free to share them. We'd love to hear from you. You may submit your ideas through our website or to me directly at dsue1501@msn.com. We can't wait to see you.