New York State Snow Bird Club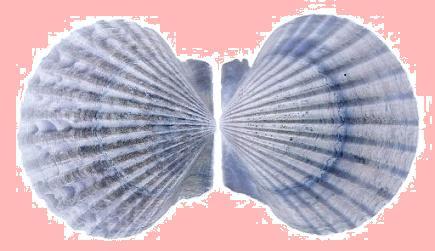 NEW YORK SNOWBIRDS ARE RETURNING TO THEIR WINTER HOME
The New York Snowbirds are returning in force to the Gulf Coast for another winter of warmth and fun.  Once again, they are pleased that the hurricanes were forgiving for this cherished area, and it's business as usual for the next 3 months.  Snowbird committees are already meeting to begin plans for the various fund raising activities for the community that are championed by the wintering guests.
New York will start the season with its first luncheon on Thursday, January 9th at Shipp's Harbor Grill in Orange Beach, on Canal Road next to Sportsman's Marina.  They will gather for registration and social time at 11AM, with lunch to begin 1130AM. They will order from a special menu and be provided separate checks.  $1 per person will be collected at registration to cover luncheon expenses, amenities, and future donations back to the community.  50-50 raffle will also be used to generate $$$ for community donations.  A speaker will be scheduled to talk on an appropriate topic.  For reservations, please call Carol and Ralph Endres at
(251) 543-4749
 or Lennelle McKinnon at 
251-923-0581
, no later than January 6th, 3 days before the scheduled luncheon. Future luncheons will be at Shipp's Harbor Grill on January 23rd,  February 6th  and 20th , and March 6th.  
Their annual golf outing will be at Lake Forrest Country Club on Monday, February 24th.  
They will participate in the various winter snowbird fund raising functions.  February 15th  Brat Fest;  February 2nd  Pancake Breakfast;  February 8th Trivia Night; February 21st   Low Country Boil.  A few new snowbird fund raising events are in the planning stages
Other activities may include Ladies Luncheon, Valentine Brunch, Dinner Dances, Dolphin Cruise, Fishing Trip, Casino Trip, etc.. Anyone interested in helping with these or other NY Snowbirds social and volunteer activities, please call Barb and Gene Lachut at 850-497-9272.  More details will be provided at their first luncheon in January.
WHO ARE WE?
New York State Snowbirds are an informal bunch who have been gathering for social times since 2000.  We have no dues or official structure, just a guy and his wife who enjoy pulling together the social activities.
The New York State Snowbirds have formed an informal group of past and present "Empire State" residents who live year round or winter in South Baldwin County, the Perdido Key, or the greater Pensacola area. The participants are proud to promote their roots, representing all parts of the state: The Big Apple, Long Island, Hudson Valley, Catskills, Capital District, Adirondacks, St. Lawrence Region, Southern Tier, Finger Lakes, Genesee Valley, Niagara Region, etc. Their common thread is the love of a warm climate, the supportive, friendly environment, and the lasting relationships found here in the Florida-Alabama Gulf Coast, and the lack of interest in the winter weather of their northern home state.