Keeping the tempo at the forefront of the Emerald Coast's cultural scene since its founding in 2005, Sinfonia Gulf Coast maintains the tradition of "symphony redefined" as it enters its 16th season.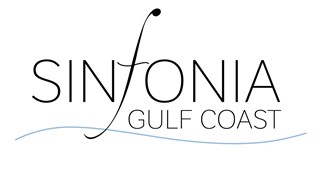 The region's only fully professional symphony orchestra led by Music and Artistic Director Demetrius Fuller, presents an incredible lineup of concerts, world-renowned guest artists and educational initiatives from classical masterpieces featured in the Classical Connections series, the annual holiday pops, to a monumental and cinematic finale featuring "Raiders of the Lost Ark in Concert."
"Sinfonia proudly impacts all areas of our community with the highest caliber orchestral performances, award-winning guest artists, and the most innovative and comprehensive music education initiatives for K-12 students throughout Okaloosa, Walton, and Bay Counties," said Music & Artistic Director Demetrius Fuller.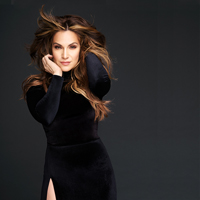 Season 16 premiers with the annual Cabaret Dinner, returning to Seagar's Prime Steaks & Seafood on Tuesday, September 14. The evening features award-winning singer and actress, Shoshana Bean, who has graced the Broadway stage in lead roles such as "Wicked," "Hairspray," and "Waitress." Shoshana Bean's three independent solo albums have all topped the iTunes R&B and Blues charts in the US and UK, with her fourth and most recent project, "SPECTRUM," debuting at #1 on the Billboard Jazz charts. She has sold out solo concerts around the globe, lent her voice to countless films and television shows, amassed millions of views on YouTube, and performed alongside Ariana Grande, David Foster, Postmodern Jukebox, Brian McKnight, and Michael Jackson. Shoshana is a veteran of the Broadway stage having made her debut in the original cast of "Hairspray," starring as the very first replacement for Elphaba in "Wicked" and most recently as Jenna in "Waitress." She won an IRNE Award for her performance as Fanny Brice in "Funny Girl" and earned a Jeff Award nomination for her portrayal of CeeCee Bloom in the pre-Broadway musical production of "Beaches." The special evening, the same night that Broadway reopens, is $295 per person and includes valet parking, a sparkling wine reception, four course meal prepared by Seagar's, wine, and all gratuities.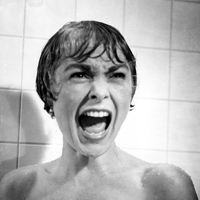 Feel the suspense as Sinfonia Gulf Coast plays Bernard Hermann's spine-tingling score to Hitchcock's classic thriller "Psycho" with the original screenplay projected above the orchestra. This al fresco performance on Saturday, October 23 at the Mattie Kelly Cultural Arts Village in Destin will feature reserved table seating as well as general lawn seating where guests are encouraged to bring their own chairs and blankets. Bar and food items will be available for purchase on site. Tickets are $20 – $45 per person.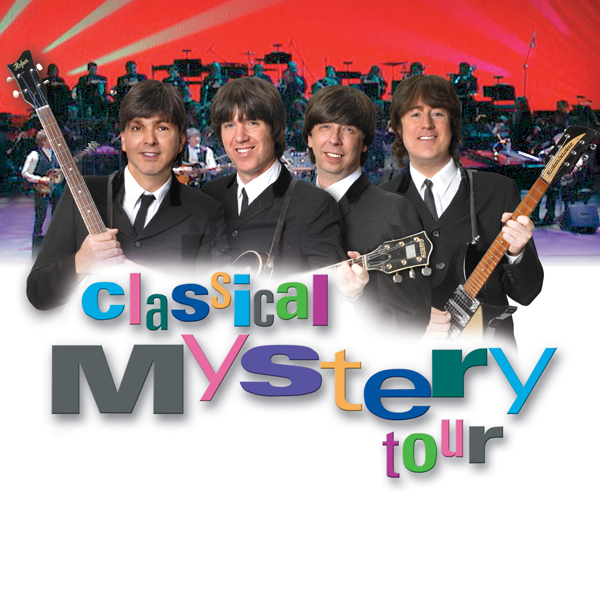 Imagine The Beatles playing in concert with a symphony orchestra. What would that have sounded like? Find out for yourself when "Classical Mystery Tour" performs live with Sinfonia Gulf Coast on Saturday, November 13 at Village Church in Destin. The four musicians in "Classical Mystery Tour" look and sound just like The Beatles, but "Classical Mystery Tour" is more than just a rock concert. The full show presents some two dozen Beatles tunes sung, played, and performed exactly as they were written. Hear "Penny Lane" with a live trumpet section; experience the beauty of "Yesterday" with an acoustic guitar and string quartet; enjoy the rock/classical blend on the hard edged "I Am the Walrus." From early Beatles music on through the solo years, "Classical Mystery Tour" is the best of The Beatles like you've never heard them — totally live. Tickets range from $29.50 to $55 per person.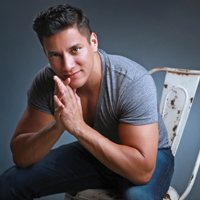 Bring the entire family for the most festive seasonal concert along the Gulf Coast featuring singer/actor of the stage and screen, Nicholas Rodriguez, in a performance with all of your holiday favorites featuring the incredible Sinfonia orchestra and the vocal selections of Mr. Rodriguez. From holiday classics to Broadway, to the great American Songbook, this festive twist of music will put everyone in the holiday spirit. Make plans now to attend this spirited holiday event on Friday, December 10 at Village Church in Destin. Tickets range from $29.50 to $55 per person.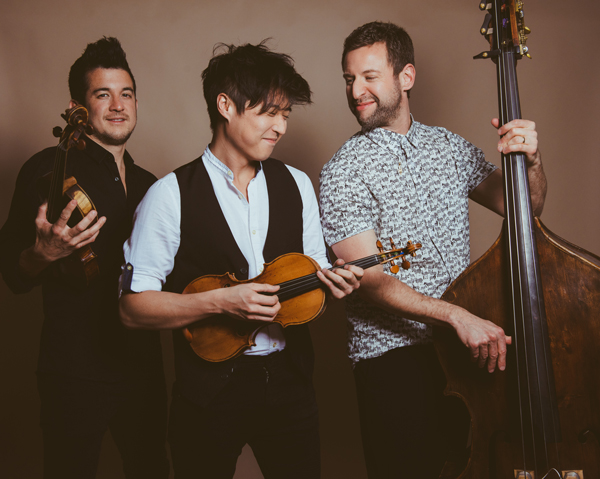 For its first Silver Sands Premium Outlets' Classical Connections concert on January 8, 2022, Sinfonia defies convention and boundaries with the return of Chris Brubeck and Time For Three (TF3). TF3 stands at the busy intersection of Americana, modern pop, and classical music. To experience TF3 live is to hear the various eras, styles, and traditions of Western music fold in on themselves and emerge anew. Bonded by an uncommon blend of their instruments fused together with their voices, Charles Yang (violin, vocals), Nicolas "Nick" Kendall (violin, vocals), and Ranaan Meyer (double bass, vocals), have found a unique voice of expression to share with the world. Grammy-nominated composer Chris Brubeck continues to distinguish himself as an innovative performer and composer. An award-winning composer, he is clearly tuned into the pulse of contemporary music and no stranger to the Sinfonia stage. Paired with Time For Three, an incredible jam session will ensue culminating in the Southeast U.S. premier of Chris's concerto for the boys entitled "Travels in Time for Three." This performance will be held at Village Church in Destin and tickets range from $29.50 to $55 per person.
The second installment of the Silver Sands Premium Outlets' Classical Connections Series will be on Saturday, March 12, 2022, at 7:30 p.m. at Destin High School and features Sinfonia's Assistant Conductor, Aaron King Vaughn. This concert of riveting repertoire includes Igor Stravinsky's "The Solider's Tale," complete with theatrical narration and W.A. Mozart's whimsically charming "Symphony no. 29 in A Major." The perfect classical concert for the entire family. Tickets range from $29.50 to $45 per person.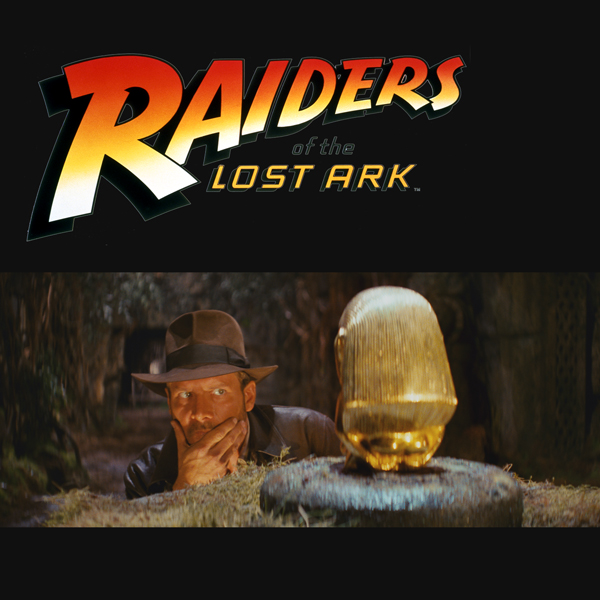 On Saturday, April 30, 2022, the main season will come to a cinematic finale at Destin Fort Walton Beach Convention Center as you relive the magic on the silver screen with the original great adventure "Raiders of the Lost Ark" with John Williams' epic score performed live to picture by Sinfonia Gulf Coast!
The year is 1936, and professor of archeology and "obtainer of rare antiquities" Indiana Jones (Harrison Ford) is tasked by U.S. Army Intelligence to recover the legendary Ark of the Covenant before it falls into the hands of the Nazis. Indy's quest takes him to Nepal and Egypt, reuniting him with an old friend (John Rhys-Davies), an old foe (Paul Freeman), and an ex-flame (Karen Allen) who falls somewhere in between. Armed with his hat, whip, and wits, our intrepid hero must face formidable enemies – and impossible odds – to save the day and the world. Tickets are $29.50 – $55 per person.
Tickets for all performances are now on sale. Sinfonia conveniently offers the ability to purchase and print tickets online, from the free Sinfonia Gulf Coast mobile app for Apple and Android devices or by calling the box office at (850) 460-8800.
As the region's only fully professional symphony orchestra, Sinfonia Gulf Coast is committed to presenting high-caliber events and providing much-needed educational initiatives throughout the Northwest Florida Gulf Coast region. Proceeds from all events benefit Sinfonia Gulf Coast and its music education programs, which include musicians/guest artists in schools, free orchestra concerts, bus transportation for students, Sinfonia Youth Orchestra program, Arts in Medicine with Sacred Heart Hospital on the Emerald Coast, LINK UP concerts with third through fifth grades in participation with Carnegie Hall's Weill Institute of Music, the annual Paint the Music Project and more.
The 2021-2022 season is made possible by the generous support from individuals, local businesses, and media partners. Presenting Sponsor for the 2021-2022 season is Merrill Lynch Wealth Management. Presenting Concerts Sponsor is Hancock Whitney Bank. Classical Connections Presenting Sponsor is Silver Sands Premium Outlets. Presenting Media Sponsor is Visit South Walton. Presenting E-media Sponsor is Sowal.com. Presenting Discounted Military Tickets Sponsor is Eglin Credit Federal Union.
For more information or to purchase tickets, go to SinfoniaGulfCoast.org and call (850) 460-8800.
For information on volunteer opportunities, email Sinfonia at info@sinfoniagulfcoast.org or call (850) 460-8800.
Follow Sinfonia Gulf Coast on Facebook, Twitter, and Instagram. Join us and be a part of the conversation using #SinfoniaGulfCoast.
ABOUT SINFONIA GULF COAST
Sinfonia Gulf Coast was founded in 2005 on Florida's Northwest Gulf Coast with the mission of redefining the symphony experience. Under the guidance of founder and Music Director Demetrius Fuller and a dedicated board of directors, the nonprofit orchestra is in its 16th season of innovative musical programming, designed to entertain, educate and inspire the community. Since its founding, Sinfonia Gulf Coast has presented more than 600 concerts and events that have reached over 410,000 patrons, has collaborated with numerous nonprofits and businesses throughout the community and has reached more than 165,000 children through its Sinfonia Guest Artists in the Schools program/music education outreach initiatives. For more information on Sinfonia Gulf Coast, visit SinfoniaGulfCoast.org, call (850) 460-8800 or e-mail info@sinfoniagulfcoast.org.