Fall Festival Comes to OWA Starting Sept. 21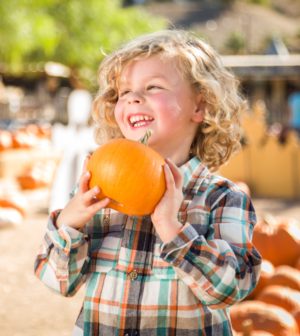 Family-friendly festival, Tribal exhibits, corn mazes opening soon in Foley, Ala.
The go-to spot all things fall activities, from friendly ghosts to scary ghouls, has just grown again! OWA is welcoming an inaugural Fall Festival with a kickoff on Saturday, Sept. 21, 2019. The all new Fall Festival—an outdoor, multi-weekend event—will expand the lineup of seasonal fan favorites, which also includes OWA's signature haunted house, Town of Terror, and the amusement park's family-friendly Park After Dark series.
After the big kick-off on Saturday, September 21 at 4pm, OWA's Fall Festival can be enjoyed every Friday, Saturday and Sunday through Nov. 3. The outdoor festival will feature a variety of family-friendly activities such as a petting zoo, pumpkin patch, pony and camel rides, food trucks, and artisans, plus 2 different corn mazes. OWA is also introducing their signature "blue pumpkin" this year during the Festival, which will be available for purchase. The Festival is free to enter, while some activities may require purchase.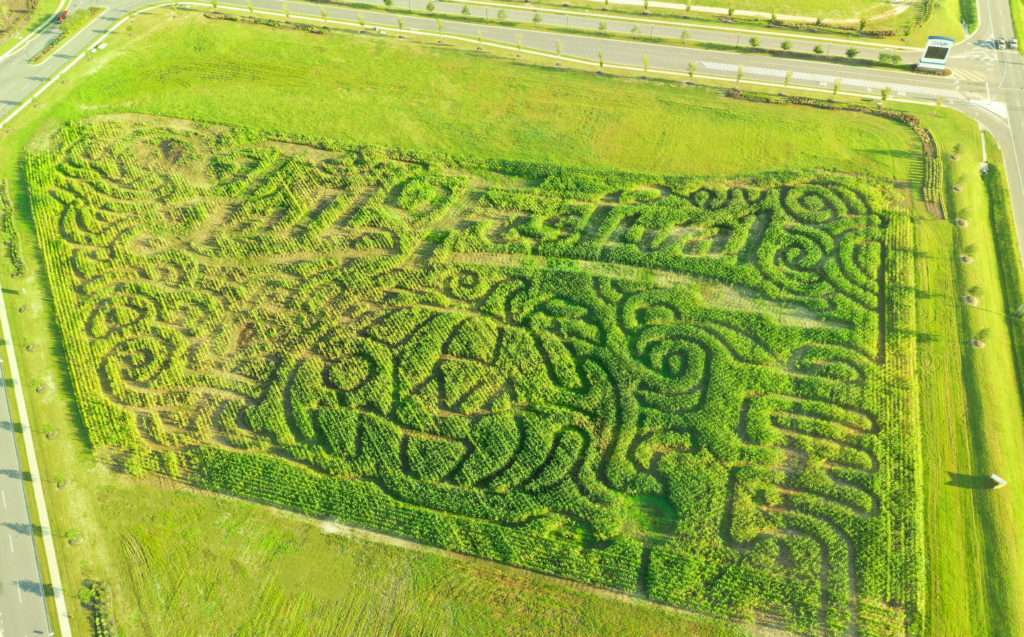 "We decided to incorporate so many staple fall activities into the festival, as well as signature Halloween inspired events, so everyone could enjoy a variety of options all in one place," said Kristin Hellmich, OWA's Director of Marketing/PR. "Whether you're looking for the iconic pumpkin patch photo, corn maze fun, scares inside a haunted house, or trick-or-treating, OWA will have it all this year."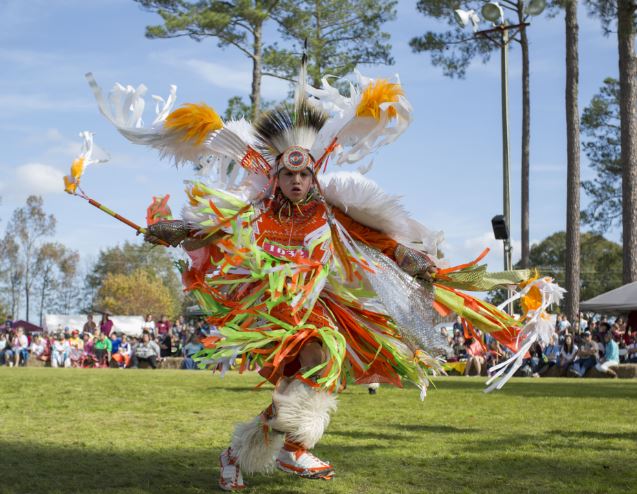 In addition to your favorite fall activities, the inaugural festival will also feature a recurring special Tribal exposition with assistance from the Poarch Band of Creek Indians Tribal Members and Cultural Team. Every Saturday during the festival, guests can walk through the OWA Tribal Exhibit, complete with authentic and replica artifacts from the Tribe's history, enjoy live demonstrations and speakers, as well as hands-on experiences with a variety of Tribal artisans. This exhibit is free to enjoy.
"We are honored to share the story of the Poarch Band of Creek Indians through this one-of-a-kind, interactive experience," said Hellmich. "Guests can immerse themselves in the history, stories and craftsmanship each Saturday during the festival, which begin immediately following the Opening Ceremony on September 21."
Saturday, Sept. 21 marks the Grand Opening of OWA's Fall Festival. Guests are invited to attend the opening ceremony at 4pm, which will feature Tribal Princesses, Tribal Dancers, and the Tribe's Pow-wow Club. The event will open to the public immediately following the opening ceremony's festivities.
Stick around until nightfall and enjoy the festival's haunted corn maze that opens at dusk.
If that isn't scary enough, hop on over to Downtown OWA and try your luck inside the Hotel MitcHELL haunted house, also opening on Sept. 21.
OWA's Fall Festival will be located on the eastern side of the complex adjacent to the Foley Beach Express. Parking is free, and a trolley will run every 30 minutes from OWA's Clocktower to take guests to and from the festival grounds. Fall Festival is free and open to the public. Some activities may require purchase, and information on ticket packages and event hours can be found on VisitOWA.com/FallFestival.
About OWA®
OWA (oh-wah) has become known as a world-class, award winning entertainment destination owned and operated by the Poarch Band of Creek Indians. Its authentic design celebrates the destinations rural roots and the area's natural beauty. The name OWA, which translates to "big water" in the Muscogee Creek language, was inspired by the 14-acre lake at the center of this unique development. OWA has the feel of a small Southern town that evolved through time with distinct districts, such as Downtown OWA and The Park at OWA, its amusement park. OWA's 150-room Marriott TownePlace Suites sits within walking distance to the entire property, as well as its 14-acre amusement park. The Park at OWA features more than 20 rides, with a new dark ride opening summer 2019. It also features in-park dining, a brand new splash pad and a variety of midway games. Enjoy retail and dining amenities in admission-free in Downtown OWA, featuring brand new openings throughout summer 2019. Future plans for OWA include a luxury RV Park (2020) and an indoor water park with adjacent resort-style hotel (2021). Check VisitOWA.com for full details and the latest events.