What's in bloom?
September highlights include Mexican Petunias, Yellow Shrimp Plants, 'Hula Girl' Hibiscus and more. Click here to view our Currently Blooming page.
Mark your calendars for our October events!
Here are details:
Thursday, October 3: Sip, Stretch or Stroll: Yoga on the Great Lawn, 5-7 p.m. Enjoy a relaxing evening in the Gardens after hours with friends! The evening will include a yoga session on the Great Lawn, led by Fairhope instructor Mary Sergeant; complimentary refreshments; and a chance to get a head start on your Christmas shopping in the Bellingrath Gift Shop.
Thursday, October 10: Paint Party at Bellingrath, 6-8 p.m. Paint your favorite Bellingrath Gardens scenes and flowers during this special evening Paint Party with artists Renee Wallace and Janie Brown. Registration is required in advance; to register, call 251-459-8868. The fee is $30, which includes all supplies.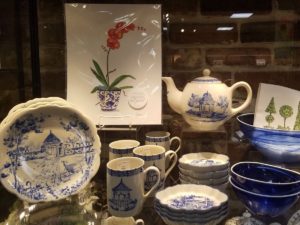 New in the Gift Shop: Fall decor and more
The Gift Shop has new items in stock for the season! In addition, select summer items are discounted. The shop is open daily from 8 a.m. to 5 p.m. Stop by and find great gifts for all ages.
Boo at Bellingrath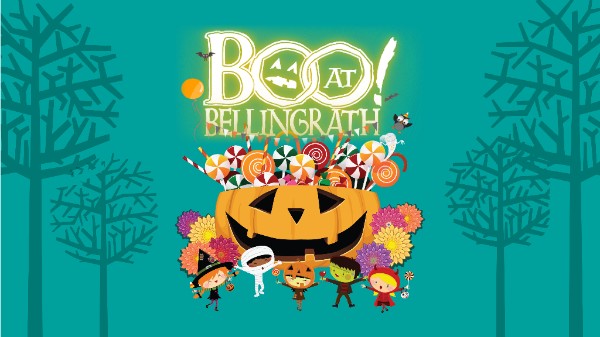 Online ticket are available now for Boo at Bellingrath, a day of Halloween fun in the Gardens on Saturday, Oct. 26, from 11 a.m. to 2 p.m. To order, click here and scroll down to the ticket form. Tickets will also be available in the Admissions Building.
Want to be a "Treater?" A Boo at Bellingrath treat station is a great way to meet potential customers and promote your business! Sign up today to take part in this family-friendly event. There is no booth fee. Contact Angela Strickland, Director of Special Events, at 251-459-8868 or astrickland@bellingrath.org.
Coming soon: Magic Christmas in Lights Preview Party!
Get a sneak peek at the 2019 edition of Magic Christmas in Lights at our Preview Party on the weekend before Thanksgiving. We will have details soon, so please check our social media platforms for updates!
Support the Gardens and Home
We've made it easy to join the Friends of Bellingrath. These memberships support our operations. Click here and scroll down to the form on our website, bellingrath.org. A membership is the perfect gift for someone you love!