Fall is a busy and beautiful season at Bellingrath Gardens and Home. Here are details on our events.
Thursday, October 11-Saturday, October 13: "Once on This Island" on the Great Lawn
Enjoy an outdoor performance of this fairy-tale musical. The show will begin at sunset on the Great Lawn. Limited seating will be available, and guests are welcome to bring their own chairs or blankets. "Once on This Island" is presented by The PACT, a new performing arts center in Mobile. Tickets will be available at the entrance to the Gardens, or on the website, www.thepactmobile.com.
Saturday, October 27: Boo at Bellingrath, 11 a.m. to 2 p.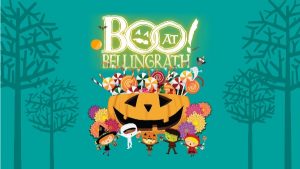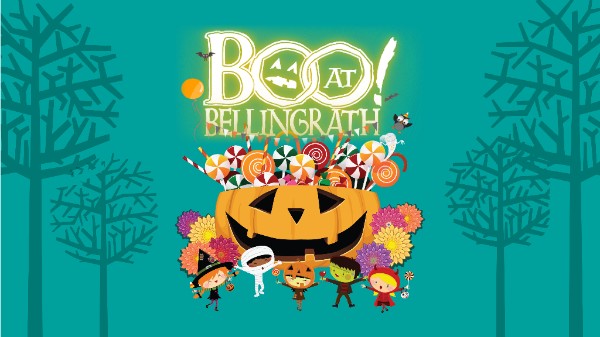 m.
Dress up your little ghosts and goblins and enjoy a day of Halloween fun at Bellingrath! The Gardens will be filled with spooky and fun inflatables and there will be plenty of treats and trinkets to collect from local organizations and businesses. Guests are also invited to enjoy entertainment on the Great Lawn and culinary delights from local food trucks. For details, or to order tickets, visit bellingrath.org, or call 251-973-2217.
November: Fall Outdoor Cascading Chrysanthemums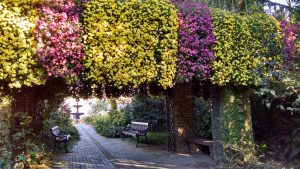 Feast your eyes on the nation's largest outdoor chrysanthemum display. The show features hundreds of four-foot-long cascades of flowers, hung on balconies and bridges throughout the Gardens, along with traditional bedding mums in the dazzling fall colors of lavender, orange, yellow and white. Beginning Nov. 1, our Mum Watch Page will give viewers daily updates on our website, bellingrath.org. For details, call 251-973-2217.
November 23-December 31, 2018: Magic Christmas in Lights, 5 to 9 p.m. nightly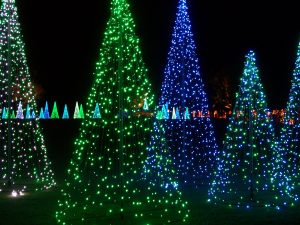 It's one of the nation's best holiday light shows, and it's designed and made right here at Bellingrath! Stroll through the Gardens at night at the 23rd season of Magic Christmas in Lights, a dazzling nighttime display with more than 1,100 set pieces, 3 million lights and 15 scenes, set out in a walking tour throughout the 65-acre Garden estate. Hours are 5 to 9 p.m. nightly through Dec. 31. Details: bellingrath.org or 251-973-2217.