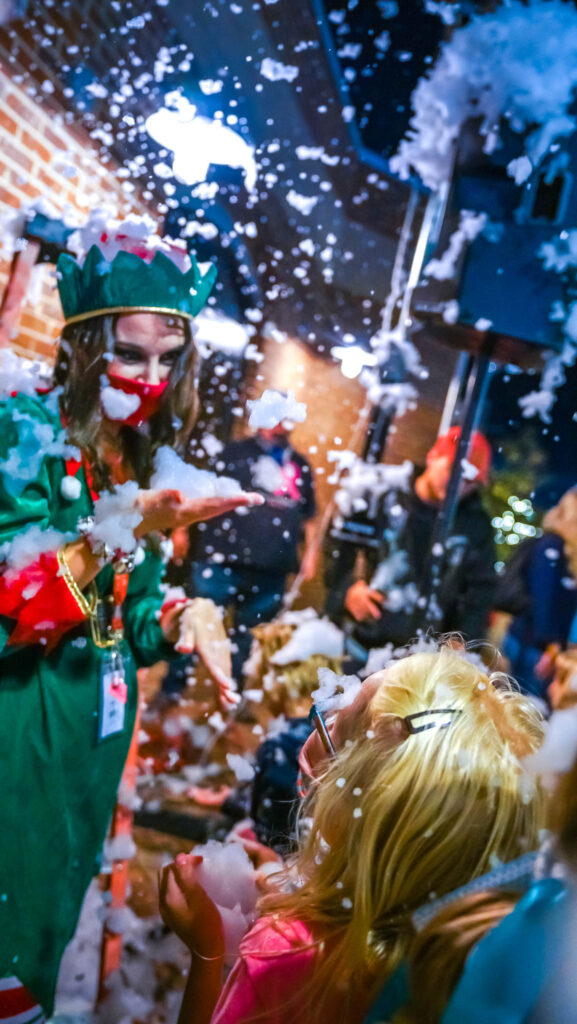 Christmas magic has landed at OWA!
The merriest of holidays are upon us! After a festive and socially distanced Tree Lighting Ceremony, Christmas celebrations are set to begin this weekend at OWA. What's the first thing to check off your list? Photos with Santa, of course! Visits with Santa on Christmas Island start December 5 and run Saturdays and Sundays from 3-6 p.m. through December 20. Santa's personal paparazzi will be there to assist with snapping that perfect holiday moment and professional photo packages are available.
"There has been so much excitement around OWA's holiday activities, and we are thrilled to announce a variety of events for all ages. While the elements may be slightly different with social distancing, Christmas magic has landed at OWA!" remarked Kristin Hellmich, Director of Marketing and Public Relations for OWA. "Some of our activities include Brunch with Santa inside the amusement park, special appearances by Christmas carolers and Storytime with Santa's Elves. Plus, the dazzling 36-foot tall Christmas tree puts on a show nightly!"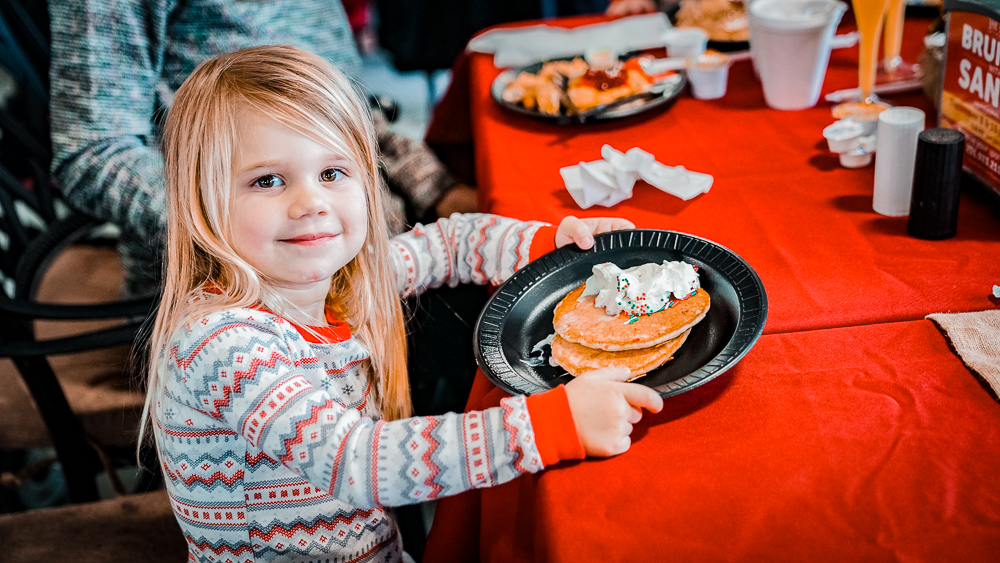 December 6 marks the first of a limited number of Brunch with Santa events in OWA's amusement park. Filled with holiday themed décor, for only $10.99 (++) per person families can enjoy an all-you-can-eat pancake brunch and one-on-one time with Santa. Watch the smiles grow on their faces as the kids spend quality time with Santa in a limited capacity event. Don't worry parents, OWA has a treat for you too! Mimosas will also be on sale, two for $7 as a special holiday treat. Admission into the amusement park is not required to participate in Brunch with Santa, but reservations are required and should be made online.
Make sure you stick around after brunch for Storytime with Santa's Elves! That's right they are here to share their magical holiday tales with kids and kids at heart! Bring the family to Parkside Gift Shop weekends in December leading up to Christmas. Storytime starts at 2pm, and everyone knows that elves make the best storytellers. Make sure you check the website for a full schedule, because the elves are planning a few weekday visits once they get Santa's sleigh packed!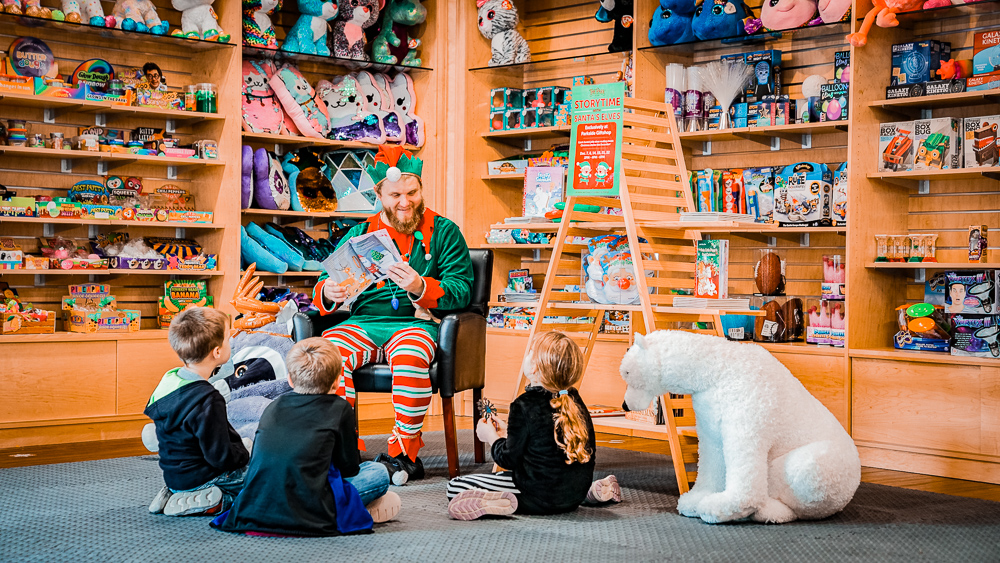 The fun doesn't stop there! Saturday, December 5 marks the return of Island Movie Nights on Christmas Island with a showing of "Night at the Museum"! Grab some cocoa, your fluffiest blanket and your favorite people and head to Christmas Island for a free screening of this family-friendly film! The following Saturday, December 12, will feature "Star Wars: A New Hope" plus character appearances. Concessions are available to purchase at the boathouse during these events, and if you're looking for something a little heavier, many restaurants at OWA offer to-go options. Since Downtown OWA is an entertainment district, you can even request your cocktail in a to-go cup to enjoy it while the film plays.
Hours and days for all activities are subject to change. Detailed information, reservations for the Santa brunch and a full list of holiday events can be found at VisitOWA.com/Christmas-At-OWA.
About OWA: OWA has become known as a world-class entertainment destination owned and operated by the Poarch Band of Creek Indians. Its authentic design celebrates the destinations rural roots and the area's natural beauty. The name OWA, which translates to "big water" in the Muscogee Creek language, was inspired by the 14-acre lake at the center of this unique development. OWA has the feel of a small Southern town that evolved through time with distinct districts, such as Downtown OWA and The Park at OWA, its amusement park. OWA's 150-room Marriott TownePlace Suites is open to the public, as well as its 14-acre amusement park. The Park at OWA features more than 20 rides, in-park dining, a brand-new splash pad and a variety of midway games. Enjoy retail and dining amenities admission-free in Downtown OWA. Check VisitOWA.com for full details and the latest events.