While the goal at Andrews Institute for Orthopedics & Sports Medicine is to provide patients with alternatives to surgical procedures when possible, as patients grow older and cartilage wears down, joint replacement procedures become unavoidable realities. Historically, these procedures were associated with long hospital stays and lengthy rehabilitation periods. However, physicians at Andrews Institute are leading the way in providing safe and effective ways to provide better patient outcomes with joint replacement procedures while reducing complications.
Andrews Institute and Baptist Health Care (BHC) boast lower readmission rates and shorter hospital stays than the national average for total joint replacements, and they recently received the highest score for quality performance among all area hospitals in the first year results of the Centers for Medicare & Medicaid Services' (CMS) Comprehensive Care for Joint Replacement (CJR) model. This attention to value based care is due to experienced and proficient surgical providers as well as Andrews Institute and BHC's focus on pre-surgical optimization.
"One of the main reasons we are able to provide these outcomes is due to the emphasis we place on pre-surgical optimization for the patient," said Brett Smith, M.D., M.S. "We make sure that we address a patient's risk factors through pre-surgical optimization to ensure they have the best possible outcomes."
Risk factors can include obesity, diabetes and rheumatologic disease. Andrews Institute and BHC work with patients to manage their risk factors prior to elective surgery to decrease the risk of complications during a total joint procedure.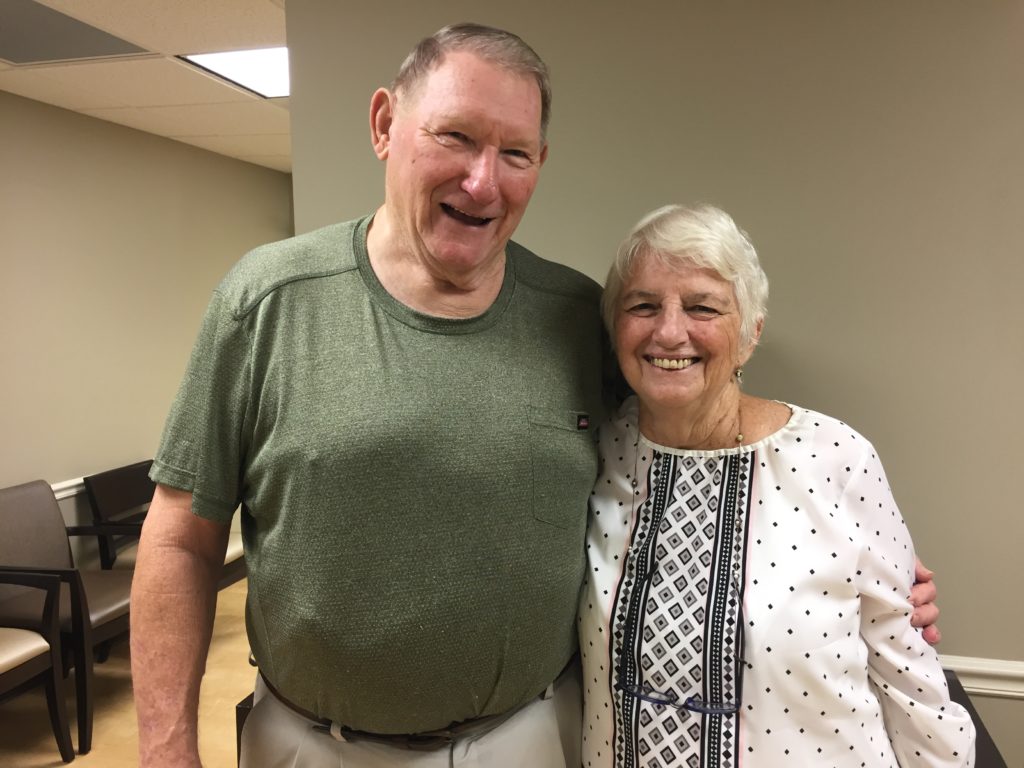 While historically joint replacement procedures have been completed as an in-patient surgery associated with long hospital stays, Andrews Institute providers have found that getting patients back on their feet quicker after surgery has led to reduced complications and better outcomes.
One of the options Andrews Institute providers have been able to provide to qualified patients that require joint replacement procedures is an outpatient joint replacement. Outpatient procedures eliminate the need for hospital stays all together and allow patients to return home after the joint replacement procedure.
"We're in the learning phase I'd say of determining who are the best candidates for outpatient and who still requires inpatient for a total joint procedure," said G. Daxton Steele, M.D. "We've got a lot of different parameters we're measuring. We're taking somewhat of a conservative approach right now, but we're learning who those patients are and who does better with inpatient versus outpatient at the current state."
If a patient does require a joint replacement procedure, Andrews Institute physicians will offer an individualized care pathway that sets the patient up for the best possible outcome. Andrews Institute providers are available at multiple locations throughout Northwest Florida. Visit AndrewsInstitute.com or call 850.916.8700 to schedule an appointment today.