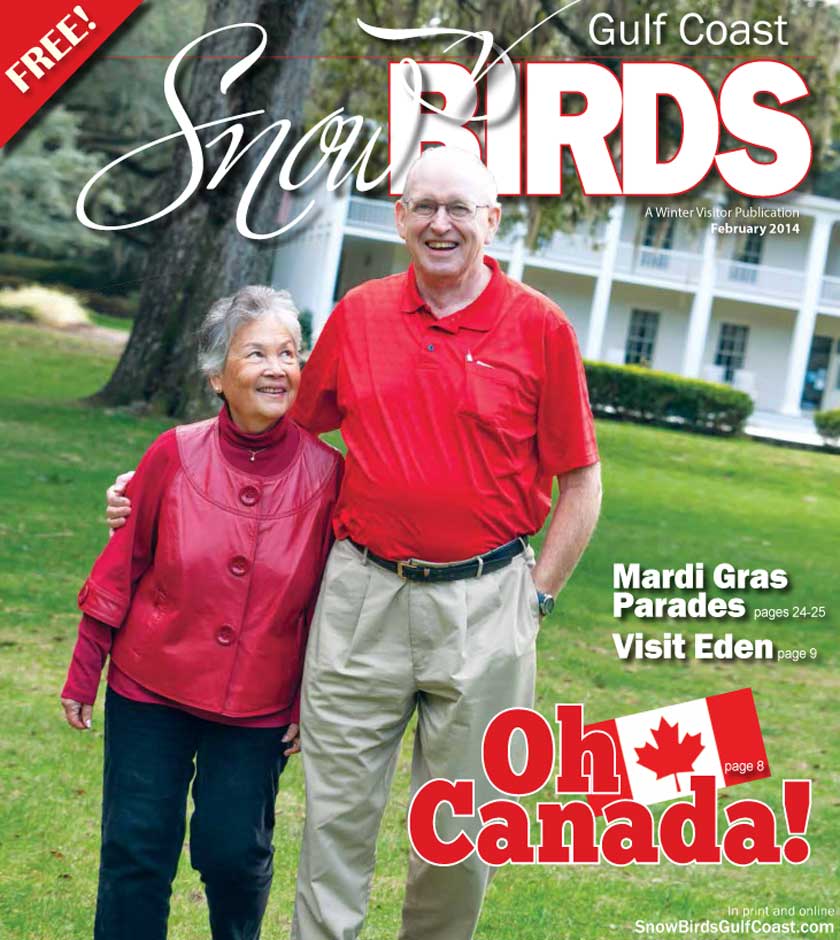 CANADA DAY: The largest gathering of Canadian snowbirds in the northern Gulf Coast is each February in Panama City Beach, Fla. Canadian Snowbirds and their American neighbors mark commemorate their winter of fun with a colorful evening of dining and dancing with a parade of flags and multiple door prizes.
Norma and Jack Elliott marked their 45th anniversary in April, 2014. The couple met when Norma, a registered nurse from the Phillipines, took a hospital job after college graduation, in Winnipeg, Canada. Norma worked in a variety of positions in the medical field over her 30-year career before retiring as the Nurse Administrator and Director of Services for the Rainy River Health Center. Throughout his career, Jack worked in as a farmer, agriculture research and multiple positions in sales. The couple retired in 2000 and are active volunteers in their home community and in Panama City Beach. They serve on the organizing committee and are past co-chairmen for the annual "Canada Day" staged in Panama City Beach, Fla. The couple, who mark their 10th year as Snowbirds to the area, spent just one month in the area their first year because they "didn't think they would find enough to do." They now spend three to four months each winter spending time outdoors, volunteering, exercising and spending time with new and old friends. The couple are known as the "The Pearl & The Squirrel" in a regular humor column Jack has contributed for more than 20 years to his hometown newspaper.
SBGC: How did you get involved with Canada Day?
JACK: We were active in our condo association's social club and just ran across it and were invited to join the Board a few years back by Bill and Donna McLaughlin who were on the founding board. 
SBGC: What are you most proud about with your work with Canada Day?
JACK: Two things: First the hard work and time dedicated by all the committee and volunteers who freely give of their time to make Canada Day a reality. And secondly to the CSA, Medipac and the local business community across the beach that very generously contribute the financial support and the door prizes that really add zest and sparkle to Canada Day.
SBGC: Do you host family and friends in Panama City Beach from back home?
JACK: We have several friends and family from home that have either stayed with us or have stopped on their way further south, this year also. And there are friends that have followed us here and stay here now.
SBGC: How do you guys manage the Spring Break season?  
JACK: For the most part we simply enjoy the spring breakers. Yeah they are sometimes noisy and rambunctious, but so were we back then.
SBGC: How do you think the northern Gulf Coast could attract more Canadians?
JACK: Getting here by air from many parts of Canada is not convenient and it is expensive. Norma had to make an emergency trip home and the really only convenient way to do that was to drive to the Mouse House and catch a flight from Orlando. As a Snowbird we drive here. If there were better flights we might either bring family in for a visit or come earlier and return home over Christmas