August events at Bellingrath Gardens and Home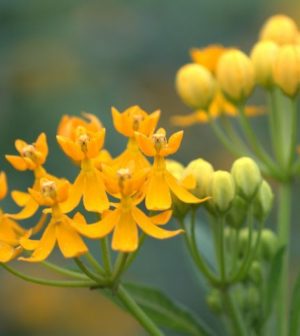 Admission discounts, Founder's Day, a call for volunteers and more in this August's news and events from the historic Bellingrath Gardens and Home in Mobile, Ala.
August Admissions Discount
Are you expecting visitors this month? August is a great time to bring your guests to the Gardens! Use Bellingrath's month-long admissions discount on combination Gardens-and-Home tickets. Learn more!
August 6: Founder's Day
Our founder, Walter D. Bellingrath, was born in Atlanta, Georgia, on August 6, 1869. In honor of Mr. Bellingrath's birthday, admission to the Gardens on August 6 is free to all Mobile and Baldwin County residents! (Please be prepared to show ID to prove place of residence.) Guests are invited to tour the Gardens and the Bellingrath Museum Home. There is an additional charge of $9 to tour the Home.
Curator's Corner: Bitters bottles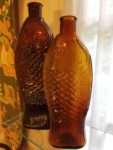 In the Bottle Room of the Bellingrath Home are two fish-shaped bottles of amber colored glass. These bottles were patented in 1866 and designed to hold a concoction supposedly created by a Dr. Gottlieb Fisch of Prussia. The product was called Dr. Gottlieb Fisch's Bitters and period ads claimed it "Creates Appetite, Cures Dyspepsia, Tones the Stomach and Liver, Makes Constipation and Biliousness Impossible and Recommended for Ladies in Delicate Health, the Aged and Those Emaciated after Sickness."
In the years following the American Civil War, a growing prohibition movement led to a higher tax on alcoholic beverages. Although bitters had a very high alcohol content, they were declared medicinal and thus avoided the tax. The addition of various bitter herbs led to their name.
The popularity of bitters in the decades after the war led to a variety of unusually shaped bottles which sought to catch the consumer's eye. The Bellingrath collection includes one bitters bottle in the shape of a log cabin and yet another formed like a pineapple.
In 1906, the Food and Drug Administration was formed, and the bitters industry was called upon to reveal the product's alcoholic content. Sales plummeted; by the time Mrs. Bellingrath bought these bottles in the 1930s, they were prized for their unusual shapes rather than their contents.
Curator's Corner, a feature about items in the Bellingrath Home collection, is written by Tom McGehee, Museum Director. McGehee also writes a regular column in Mobile Bay Magazine about Gulf Coast history.
A great sendoff for Dr. Barrick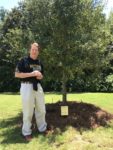 Executive Director Dr. Bill Barrick has stepped down, but he won't be a stranger! Bellingrath staff had a wonderful final week with him as the community showered him with honors. He received proclamations from the Mobile City Council and from the Mobile County Commission. Janet Cobb, Executive Director of the USS Alabama, presented Dr. Bill Barrick with a U.S. Naval Ensign flown aboard the Battleship.
Dr. Barrick will take on an advisory role at Bellingrath during this time of transition. On Dr. Barrick's last day, the employees at Bellingrath Gardens and Home presented him with a Live Oak, which has been planted on the Great Lawn in his honor. The tree, which is near the Brick Patio, is marked with a plaque.
New in the Gift Shop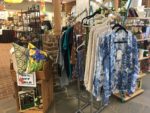 Great news: Bellingrath has added an online display of select merchandise on bellingrath.org . To order items from the Gift Shop, call 251-459-8727. To view the new list, click here.
The gift of membership
Bellingrath makes it easy to purchase or renew a Friends of Bellingrath membership directly from the website. It's a great gift for someone you love! To order, click here and scroll down to the online form.
Volunteer at Bellingrath
The Bellingrath team would like to start a volunteer program at the Gardens for help with:
Gardening

Special events

Organizing storage areas
Volunteers must be at least 16 years of age and able to lift 25 pounds. If you're interested in volunteering, please email bellingrath@bellingrath.org.
Portrait season in the Gardens
During the month of August, the fee for professional photography in the Gardens is discounted by 50%. It's a great time for senior portraits! Please call ahead to schedule your photography session at 251-459-8986.
Join the fun at Boo at Bellingrath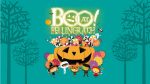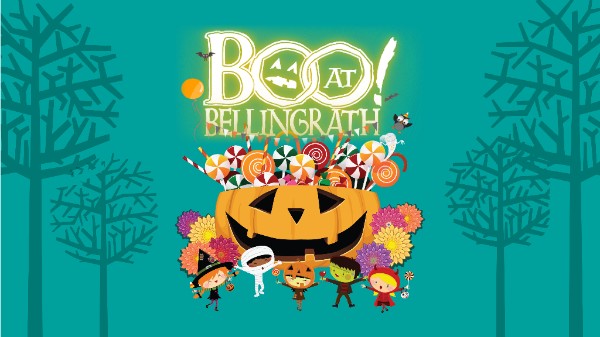 Bellingrath is looking for "treaters" to be a part of the fun at "Boo at Bellingrath" on Saturday, October 26. Having a booth at this annual Halloween event is a great opportunity to promote your business or organization. The event hours are 11 a.m. to 2 p.m. To sign up, register online or email contact Special Events Director Angela Strickland at astrickland@bellingrath.org or 251-459-8868.