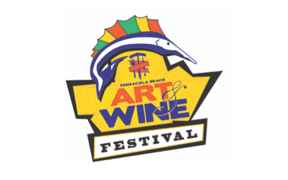 The Pensacola Beach Chamber of Commerce is calling for art vendors to submit applications for the 2022 Art & Wine Festival. This year, the festival will be held Sunday, Nov. 13 on the Pensacola Beach Boardwalk. The festival will take place from 11 a.m. to 4 p.m. with wine tastings happening from noon to 3 p.m.
The selection committee is seeking 25 artists to show/sell original works of art. Application forms can be downloaded at pensacolabeachchamber.com/art-wine-festival/. Photos of art items must be submitted with the application, or include directions to a website where the artwork items can be viewed. Deadline for applying is October 28, 2022. All entries are $75.00 for a 10 x 10-foot tent space.
Include a check or money order payable to Pensacola Beach Chamber of Commerce with the completed application form and mail to: Pensacola Beach Chamber of Commerce, 7 Casino Beach Boardwalk, Pensacola Beach, FL 32561.
For more information go to www.pensacolabeachchamber.com or call 850-932-1500.