Event held at birthplace of Arbor Day in Florida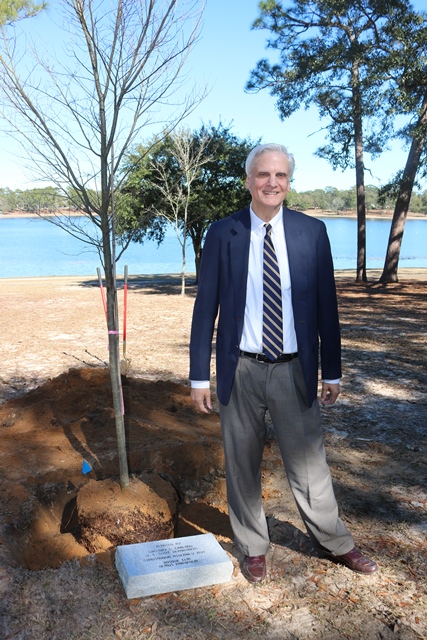 The Florida Chautauqua Association, in collaboration and partnership with the City Beautification and Tree Board, City of DeFuniak Springs, the Florida Forest Service and Walton County Extension Service, honored Gregory L. Garland of the U.S. State Department with a luncheon and tree planting ceremony in Chipley Park Friday, January 29, in DeFuniak Springs, Florida.  Chipley Park is the centerpiece of a once gated resort/campus where Arbor Day in Florida originated in 1885 during the first Florida Chautauqua Assembly in DeFuniak Springs, FL.
Gregory L. Garland has been an annual presenter at the Florida Chautauqua Assembly since 2009 due to his impressive career with the U.S. Department of State. He has served as a career Foreign Service Officer with the U.S. Department of State and recently as chargé d'affaires of the U.S. Embassy in Bamako, Mali. His career includes postings in Africa, Mexico, Poland, and assignments in Washington with the Office of the Secretary of Defense and the National Defense Intelligence College. He has also taught high school and served on the staffs of the former Board for International Broadcasting and the Northeast Florida Economic Development Commission. Mr. Garland has spoken and written widely on U.S.-African relations, American history and culture, and public diplomacy. He grew up in Lakeland, Florida, and went on to earn a B.A. from Duke University, an M.A. from the University of North Carolina at Chapel Hill, and a J.D. from California Western School of Law.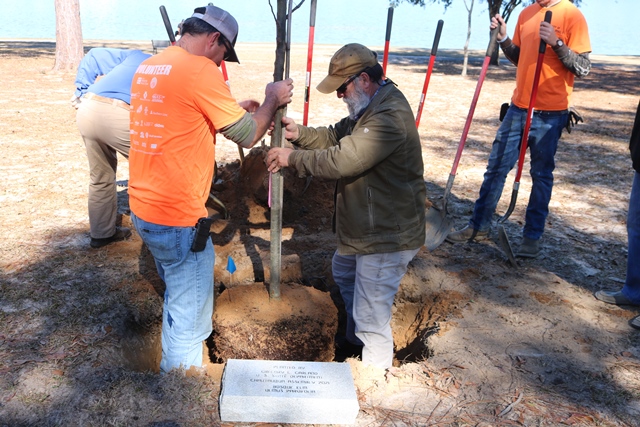 The Florida Chautauqua Association normally hosts the official Florida Chautauqua Assembly in January where the tree planting ceremony is part of the overall, annual program. However, due to COVID, Florida Chautauqua Assembly leaders only hosted the tree planting ceremony on the historic Florida Chautauqua grounds. Mr. Garland joined Florida Chautauqua Association board members, Mayor Bob Campbell and administrative leaders of the City of DeFuniak Springs, the Florida Forest Service and Walton County Extension Service at a small luncheon in the newly restored first floor of the Chautauqua Hall of Brotherhood and later planted an Elm tree on the very grounds where Arbor Day in Florida began in 1885. The City of DeFuniak Springs is designated a Tree City USA.
Past honorees have included the Florida Chautauqua Assembly, Former First Lady Rosalynn Carter, Apollo 13 Astronaut Fred Haise, Actor Demond Wilson of "Sandford & Son," Actor Jerry Mathers of "Leave It To Beaver," Pamela Landwirth of Give Kids The World Village, American Veterans, Wallace Bruce, and Executive Director Patrice Frey of the Main Street America program.
Photos by Christopher Mitchell, Florida Chautauqua Association