The National Naval Aviation Museum, located aboard Pensacola Naval Air Station, welcomes winter visitors with its annual Snowbird Fly-In Expo on Tuesday, Jan. 23 from 10 a.m. to 12 p.m. in the Blue Angels Atrium.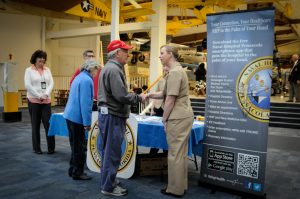 Guests are invited to enjoy special offers on Museum attractions and receive information from local organizations. Interact with vendors <from the Naval Aviation Museum Foundation, Flight Deck Store, Visit Pensacola, Perdido Key Chamber of Commerce, Santa Rosa Island Authority, Naval Hospital Pensacola, Gulf State Park and Gulf Islands National Seashore.
Museum specials include 20 percent off in-store purchases at the Flight Deck, the museum store. Visitors can also enjoy a free popcorn from the new refreshment counter with any Giant Screen Theater movie ticket purchase, or buy one dessert and get one free with the purchase of a regular meal at the Cubi Bar Café inside the Museum.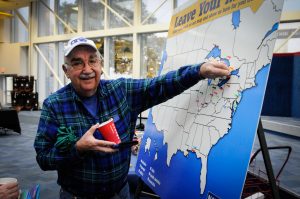 Pinpoint your home on the giant map of the United States and Canada, and then get your photo taken in front of the special Snowbird Fly-In photo booth. Grab your friends and family and have them join in. Photos will be uploaded to the National Naval Aviation Museum's Facebook page to download, print or share with your friends and family.
The Snowbird Fly-In Expo is free and open to the public. All visitors to the National Naval Aviation Museum who do not possess a Department of Defense identification card will be required to enter the installation via the West Gate located off Blue Angel Parkway.
About the National Naval Aviation Museum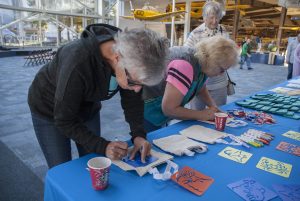 The National Naval Aviation Museum, one of TripAdvisor's "Top 25 Museums in the United States," features nearly 350,000 square feet of displays and is one of the world's largest aviation museums. Located aboard Pensacola Naval Air Station, the facility boasts more than 150 beautifully restored aircraft representing Navy, Marine Corps and Coast Guard aviation, and is one of Florida's most visited museums. Be sure to visit Hangar Bay One, displaying aircraft of the post-WWII era including presidential helicopter, Marine One. Among the countless things to touch, see and experience are thrilling 3D and HD flight simulators and the new Blue Angels 4D Experience. Don't miss the drama and power of the new laser powered Giant Screen digital theater. The Cubi Bar Café offers a unique dining experience, and the Flight Deck Store is the perfect place to find a souvenir that captures the spirit of Naval Aviation. Museum admission is FREE and open to the public. The National Naval Aviation Museum is open daily from 9 a.m.–5 p.m. For more information, visit www.NavalAviationMuseum.org.