November is just the beginning of holiday events at Bellingrath Gardens and Home Here are some of the exciting November events to help you plan your next visit!
56 years of Cascading Chrysanthemums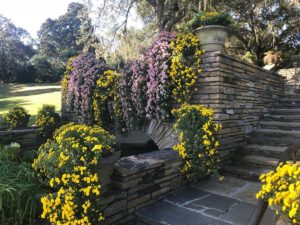 Bellingrath's Fall Outdoor Cascading Chrysanthemums is a special display, not only because it's a feast for the eyes, but also because it's the nation's largest outdoor chrysanthemum show. The cascades, spheres and towers represent 10 months of work by the Horticultural Staff. Come for a stroll this month and enjoy the classic colors of autumn.
Jump-start your holiday shopping!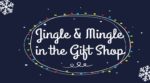 Get the first look at our new holiday merchandise and take advantage of special discounts on Thursday, November 7, at the Jingle and Mingle in the Gift Shop from 5 to 7 p.m. We'll have complimentary wine and cheese and free samples of the tasty treats on our shelves. Find great gifts for everyone in the family!
The Magic Christmas in Lights: Preview Nov. 24, opens Nov. 29

Enjoy an elegant evening in the Gardens at the Magic Christmas in Lights Preview, with food, drinks and musical entertainment. The date is Sunday, November 24, from 6 to 9 p.m.
This lovely evening in the Gardens will include libations and heavy hors d'oeuvres, special guests, and, of course, a first look at the 2019 show! Tickets to this special Preview are $50 per person. To order, visit bellingrath.org or call 251-459-8868.
Magic Christmas in Lights officially opens on Friday, November 29, the day after Thanksgiving. Tickets are available on bellingrath.org: To order, click here. Remember, these tickets are good for any night through December 31, 2019.
Membership: The gift that keeps on giving
A membership in the Friends of Bellingrath is the perfect gift for someone you love! These memberships support Gardens enhancements, special events, educational programs and capital projects. We've made it easy to purchase a membership. To order, click here and scroll down to the form on our website, bellingrath.org, or call us at 251-973-2217.