Boomtown – March Events and Specials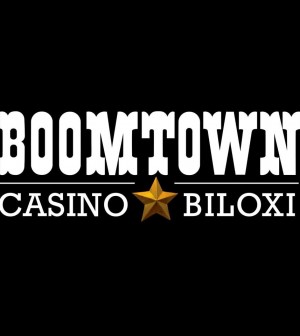 $200,000 15 Minutes of Fame
Saturday, March 3, and April 7
Time: 5:00pm-9:00pm
Have your 15 minutes of fame in the high limit area!
5 Winners every 30 minutes plus one lucky winner each night will be able to play any five $5 machines in the high limit area and take home all of their winnings.
3x entries on Thursdays all month long and 5x entries on drawing days.
50 base points per entry.
Earn entries for all drawings beginning December 31st at 3:00am.
All entries carry over into the new drawings.
Activate entries by swiping at a kiosk after 5pm.
SlotPlay valid for 30 days.
Must present valid ID and Marquee Rewards card to win.
$2,000 Kiosk Game
Tuesday and Thursdays
9:00am until Midnight
Earn up to $2,000 SlotPlay instantly.
One play per patron per day.
SlotPlay valid for 30 days.
Wild Bunch Seniors Club
Marquee Members 50+ earning 50 points get $5 in Slot Play earn another 50 points for an additional $5 in SlotPlay from 9am until 3pm. Plus ½ off lunch buffet.
Mondays, Wednesdays (Excludes Holidays) ending at 3pm.
2x Tier Points
Wednesdays in March
Earn 5,000 points for your chance to play to become a millionaire each day.
Swipe at kiosk to receive SlotPlay.
SlotPlay valid for 24 hours.
Excludes February 13- Mardi Gras Day.
Earn 150 points to play.
Valid for tier points only earned between 3:00am and 3:00am each dya.
Tier Points may take up to 72 hours to be applied.
Marquee Millionaire
Friday, March 9 and Saturday, March 10
4:00pm-9:00pm
Go to Vegas. Win a Million
Earn 5,000 points for your chance to win starting Monday, March 5 from 4pm-9pm.
The $1 million grand prize is paid in an annual installments over 20 years.
$70,000 Leprechaun's Loot Drawing
Saturday, March 17
5:00pm-7:00pm
Make a deal to take home a leprechaun's loot.
One winner every 20 minutes.
Eggstravaganza
Saturday, March 31
4:00pm-9:00pm
Earn 300 points from 3:000pm until 9:00pm to crack open an egg and win up to $1,000.
Must present kiosk ticket, Marquee Rewards card and valid ID.
SlotPlay valid for 30 days.
Every egg is a winner.
Cajun Gift Set Giveaway
Friday, March 23 and Saturday, March 24
4:00pm-9:00pm
Earn 500 points to receive your free Cajun Gift Box.
Crawfish Boil
Sunday, March 25
Time: Noon until 4:00pm
$12 for live music, one plate of crawfish with all of the fixin's and two drinks on the Boomtown deck.
Location may move due to inclement weather.
Big Wheel Spin
Thursdays in March
4:00pm-9:00pm
Earn 150 points to spin the Big Wheel.
Get Lucky Late Night
Monday-Friday
$3 Table Game minimums of select table games.
$1.99 starting price for breakfast at the Grill.
Marquee Rewards Mall
If you're shopping, we are rewarding. Browse the Marquee Mall on marqueerewards.com and use your comps to pick up the latest item online.
It Pays to Give Email!
Give your email address to receive special offers.
New Member Game U-Pick
New members (first time card sign up for a Marquee Rewards card) from any property can play a kiosk game to receive their choice of various prizes.
Guests can play the kiosk game after earning the initial 150 points to participate.
The more points the guest earns before playing the game the second time, the higher his/her prize value will be.
The choice in prizes will be between SlotPlay, table bets, buffet coupons, grill coupons, or steakhouse coupons.
The Boomtown Buffet
With more action than ever before! Featuring signature dishes prepared right before your eyes at one of TEN action stations. Boomtown action stations include: Fresh Hot and Cold Seafood, Open Air Char Broiler, Asian California Wok, Italian Station with Stone Deck Wood Burning Pizza Oven, Hand Breaded Fryer, Mesquite Smoker and Carvery, Soup and Salad Bar and Fresh baked Bread Bar BT Bakery Dessert Selection. Plus, Boomtown is serving more seafood than ever before. In addition to traditional items that you've come to love, you can experience a variety of specialty items with rotating selections.
Boomtown Buffet Hours:
Lunch Buffet–Monday thru Saturday- $13.99- 11am-3pm
Dinner Buffet- Monday thru Thursday–$19.99 – 4pm-9pm "Southern Comfort Buffet"
Dinner Buffet-Friday 4:00pm to 10:00PM- $27.99 "Crab Buffet" with Marquee Rewards card
Saturday Dinner Buffet- 4:00pm-10:00PM – $27.99 "Crab Buffet" with Marquee Rewards card
Sunday Buffet–11AM to 9:00PM- Champagne Brunch from 11am-3pm-$24.99- "Oyster Extravaganza"
Children Pricing:
*To get discount guest must have Marquee Rewards card
Monday through Saturday Lunch: 8 and under $6.99
Dinner nightly and all day Sunday: 8 and under $9.99 (crab/seafood)
3 and under is free anytime
Monday features Smoked Turkey, Homemade Meatloaf, Dirty Rice, Braised Cabbage, Mashed Potatoes and Gravy, and Turnip Greens
Tuesday features Bourbon Glazed Ham, Fried Pork Chops, Broccoli and Cheese, Chicken-N-Dumplings, Cream Style Peas, and Brussel Sprouts
Wednesday features Hickory Smoked Pork Roast, Beef Liver, Fried Green Tomatoes, Red Beans and Rice, Creamed Spinach, and Corn on the Cob.
Thursday features Homemade Southern Pot Roast, Blackened Fish, Chicken and Sausage Jambalaya, Squash Casserole, Fried Okra, and Macaroni and Cheese
Seafood Celebration- Be Shellfish! There's plenty for everyone! Mouthwatering options for everyone.
Friday and Saturday Dinner:  Crab Buffet featuring Dungeness Crab and Snow Crabs plus all your favorites Featuring; Jumbo Snow and Dungeness Crab legs, Chef Carved NY Strip w/ natural jus, easy peel shrimp cocktail, Rock Crabs, Whole fried Catfish,  chargrilled NY strip steaks, Boiled Royal Red shrimp, fried scallops , Southern Fried Flounder, red skinned mashed potatoes, Chef's baked catch of the day , Gloria's award winning Seafood Gumbo, Shrimp fried rice, collard greens, corn on the cobb, homemade mac & cheese, and satisfy your sweet tooth with a variety of dessert specials  made fresh from our bakery!
Sundays: Oyster Extravaganza featuring Oyster on the Half Shell, Oysters Rockefeller, Char-Grilled Oysters, Fried Oysters, New York Strip Steaks, Boiled Rock Crabs, Jumbo Royal Red Shrimp, Whole Fried Southern Catfish, Oyster Artichoke Soup with all the fixings.
BT Steakhouse
Tempt your taste buds at the BT Steakhouse located inside Boomtown Casino. Featuring quality steaks and succulent seafood, all at an affordable price! The BT Steakhouse, a brand above the rest!  Open every Friday and Saturday night starting at 5PM and Sunday full bar menu available starting at 2pm. Call for reservations at 228–436–8900.
Friday-Sunday BT Steakhouse "All you can eat Southern fried Catfish, Shrimp prepared 3 ways or a Combination of both starting at $15.99.
BT Grill
Cooked fresh to order. Late night Breakfast featuring Steak and Eggs for $6.99 served from 2am- 8am
Breakfast served 8AM–11AM and all–day menu from 11AM–2AM
Fat Tuesday
Fat Tuesday is located on Beach Blvd near the Biloxi Shuckers's baseball park. The Mardi Gras-inspired bar features 12 varieties of signature daiquiris, food, music, outdoor patio and TV's inside and out. Fat Tuesday is open Nov 1st– March 31st Mon-Thurs 3PM-12AM; FRI & Sat Noon- 2am; Sun Noon- 12AM. Boomtown Casino offers shuttle service between the casino and Fat Tuesday on Saturdays and Sundays. New Marquee Rewards® members may bring their Fat Tuesday receipts to Boomtown Casino for $5 in free SlotPlay®.  Draft beer now available.
Flavor of the month:  Crawgator and Eye Candy
Drink of the month:  Sour Apple Pucker and Pineapple juices
To Go Cup now in effect.
Free SlotPlay – Present a receipt of purchase (any amount) to Player Services within 3 days of purchase and sign up for a New Member card to receive $5 SlotPlay. See Player Services for details. 
Military Discount-20% with Military ID anytime. 
Birthday Daiquiri – Receive a Free Medium Daiquiri on your Birthday- Must have proper ID. 
SERVICE INDUSTRY NIGHT (SIN) – Show your service industry ID/Badge and get $2 off a Daiquiri (20oz or larger) from 7pm-close on Monday. Restrictions apply. 
Hospitality Industry Night- Tuesdays
Power Hour – Monday and Tuesday from 5pm-6pm and 9pm-10pm
Power Hour- Friday- 5pm-6pm, 9pm-10pm, and Midnight to 1am
Ladies Night – Thursdays from 9pm- 2am ladies receive first daiquiri free (12oz) 
Punch Card – Get a Fat Tuesday punch card and receive a punch when you Buy a 20oz daiquiris. Six punches equal a free Fat Tuesday T-Shirt. 
Men's Night
The Noodle Bar
Boomtown Casino Biloxi offers classic Vietnamese dishes including a variety of different types of Phở, The Noodle Bar is located on the first floor of the casino near BT Steakhouse. Hours of operation are Friday through Saturday from 5PM-Midnight and Sunday from 12pm-8pm.
Boomtown's Bakery
Feast your eyes or just feast–on scrumptious pies, cakes and pastries freshly made in our bakery. Order your cake or pie today and take a little Boomtown home with you! Try our Single Layer Cakes for only $14.99 with 10 flavors to choose from featuring Red Velvet, Carrot and Hot Fudge Sundae.
BT Stage Band Line–Up
All start at 8:00PM, first floor of the casino
March 2-3                   Rock Bottom
March 9-10                 Radio Mojo
March 16-17               Black Velvet
March 23-24               Elusive Behavior
March 30-31               Old School
About Penn National Gaming
Penn National Gaming owns, operates or has ownership interests in gaming and racing facilities with a focus on slot machine entertainment. The Company presently operates twenty–eight facilities in nineteen jurisdictions, including Colorado, Florida, Illinois, Indiana, Iowa, Kansas, Louisiana, Maine, Maryland, Mississippi, Missouri, Nevada, New Jersey, New Mexico, Ohio, Pennsylvania, Texas, West Virginia, and Ontario. In aggregate, Penn National's operated facilities feature approximately 34,700 gaming machines, 800 table games, 2,400 hotel rooms and 1.5 million square feet of gaming floor space.
 About Boomtown Casino Biloxi
Boomtown Casino Biloxi is owned and operated by Penn National Gaming. The property features over 1000 slot machines, and 16 table games. Food outlets include the Buffet, the Grill, the BT Steakhouse and the General Store and Bakery. Boomtown Casino is located at 676 Bayview Avenue, Biloxi, MS – Where You Get More Bang for Your Luck! For more information on Boomtown Casino Biloxi, visit www.boomtownbiloxi.com