Missouri Snowbird Club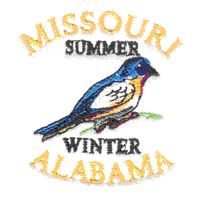 Missouri Snowbirds 2017
The Missouri Snowbirds spend January through February, and for some lucky folks March also, in the Orange Beach, AL, Gulf Shores, AL and the Perdido Key, FL area where they participate in many activities. In addition to the snowbird activities enjoyed during the winter months, members also participate in a few activities in and around the St. Louis area the rest of the year.
 The Missouri Snowbird Club will meet for breakfast at 8:30 a.m. on Wednesdays January 11 & 25, February 8 & 22 at Perdido Beach Resort (27200 Perdido Beach Boulevard, Orange Beach). Business meetings held at Phoenix V will alternate with breakfast. 
Year Club was Found:
2008
Location:
Orange Beach and Gulf Shores, Alabama
Officers:
New Officers For 2016/2017
Contact Info:
President – Dale Collier
Online –  www.mosnowbirds.org
Schedule:
2017 MISSOURI SNOWBIRD PRELIMINARY ACTIVITY SCHEDULE 

Date

Time

Event

Location

 
 
*Perdido Beach Resort Restaurant, 27200 Perdido Beach Blvd, Orange Beach. The price per person in 2016 will be $9.50 including tax and tip and Valet parking will be available. Valentine's Party cancelled due to Building Conflict.