Even during the cold season, Bellingrath Gardens is filled with blooms and beauty. Gulf Coast residents and visitors are invited to join us at our Winter Wednesdays series in January and February for sessions on gardening, history and more.
By tradition, the series kicks off on the first Wednesday of the New Year with the After Christmas Sale in the Bellingrath Gift Shop, a daylong event on Wednesday, January 3. Visitors are encouraged to take advantage of post-holiday discounts and to tour the Gardens and Home.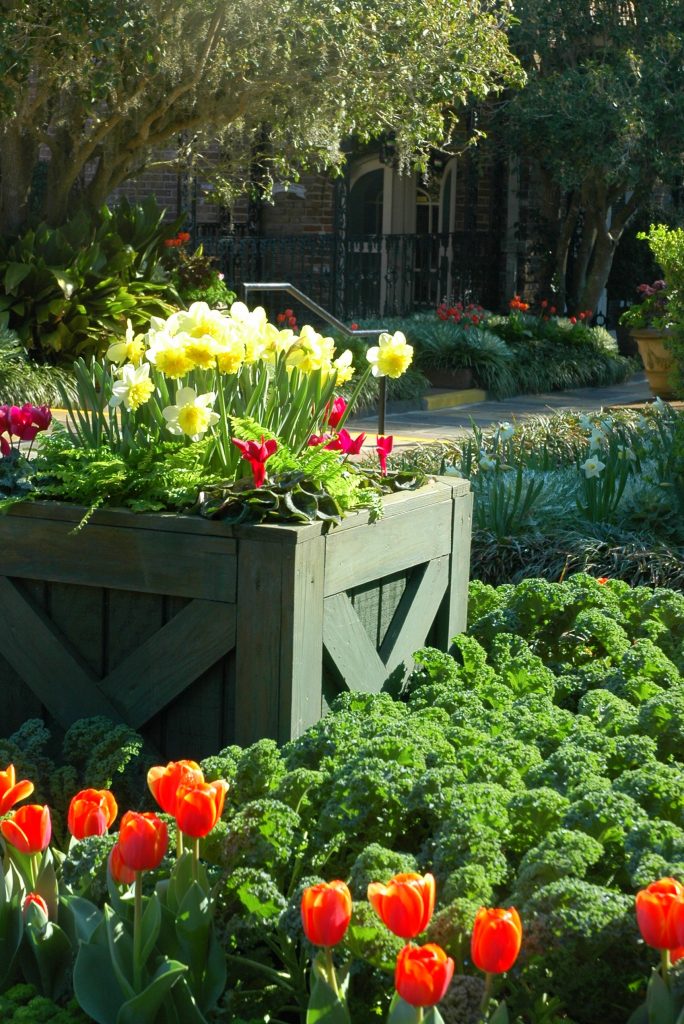 The Winter Wednesdays sessions are held each week in the Magnolia Room from 10:30 to 11:30 a.m. from January 3 through Feb. 28. Admission to the program is included in the regular Gardens admission, and guests are encouraged to tour the Gardens after the session. Registration is requested: To register, call 251.459.8864.
Here is the 2018 Winter Wednesdays schedule:
Jan. 3: After Christmas Sale in the Bellingrath Gift Shop
January 10: Winter Garden Walk: Learn about the interesting winter borders and containers throughout the Gardens from Bellingrath's Horticulture Management Team: Executive Director Dr. Bill Barrick, Nursery Manager Chuck Owens and Display Coordinator Barbara Smith.
January 17: "The Underwater Forest," with Ben Raines: Environmental reporter and filmmaker Ben Raines will describe the secrets of an ancient underwater cypress forest recently discovered south of Alabama's Gulf Shores in the Gulf of Mexico. The cypress forest dates back to an Ice Age more than 60,000 years ago, when sea levels were 400 feet lower than today. Ben's acclaimed documentary about the forest was released in June 2017.
January 24: Steamboats on Alabama Rivers, with Tom McGehee: Long before there were highways or railroads in Alabama, the rivers provided the only choice to move passengers and freight.  The age of steam travel on those rivers lasted from the 1830s until the early 20th century, when railroads and improved roads made them obsolete. Walter Bellingrath shipped his Coca-Cola cases on many a river steamer in the early 1900s, and his father-in-law was a shipwright – a skilled carpenter who built and repaired the boats.  Join Tom McGehee to explore the beginnings of the era of river steamers, their peak in the 1890s and their sad end by World War I.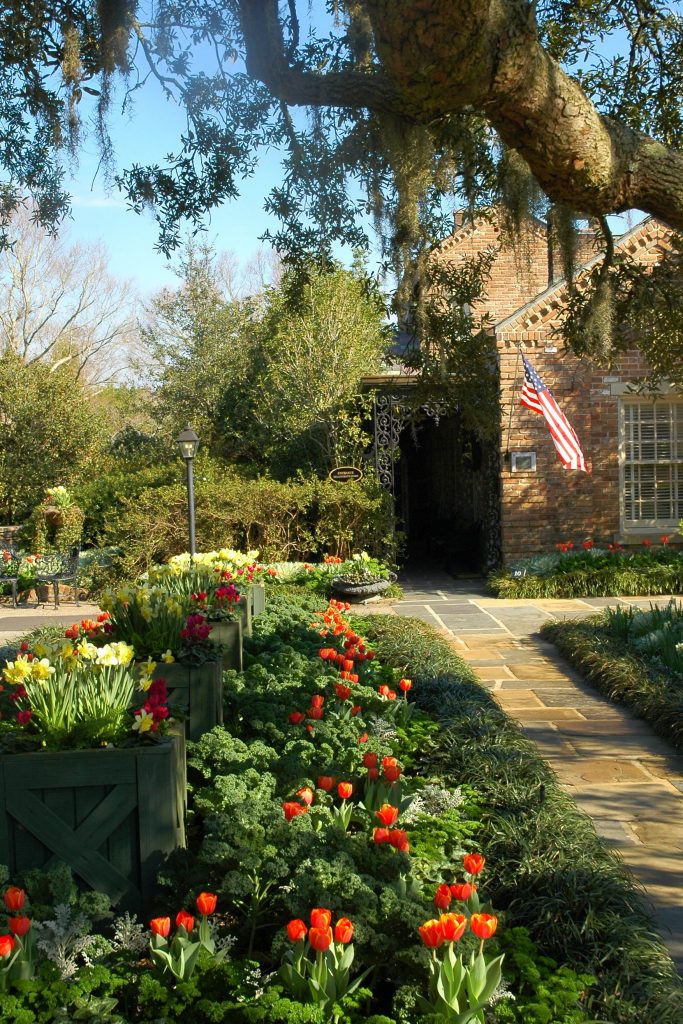 January 31: An in-depth look at the Civil War with authors John Sledge and Frye Gaillard: Well-known local historians and authors John S. Sledge and Frye Galliard will discuss their books about how the Civil War affected the lives of Alabamians. After the presentation, John and Frye will sign copies of their books, "These Rugged Days: Alabama in the Civil War" and "Journey to the Wilderness: War, Memory and a Southern Family's Civil War Letters," which will be available to purchase in the Gift Shop. 
February 7: Birding on the Gulf Coast: Dr. Mark LaSalle, Director of the Pascagoula River Audubon Center, will tell guests how to identify birds along the Gulf Coast and how they can participate in the Great Backyard Bird Count. Weather permitting, he will lead a bird walk through the Gardens. The 21st annual Great Backyard Bird Count will be held Friday, February 16, through Monday, February 19, 2018.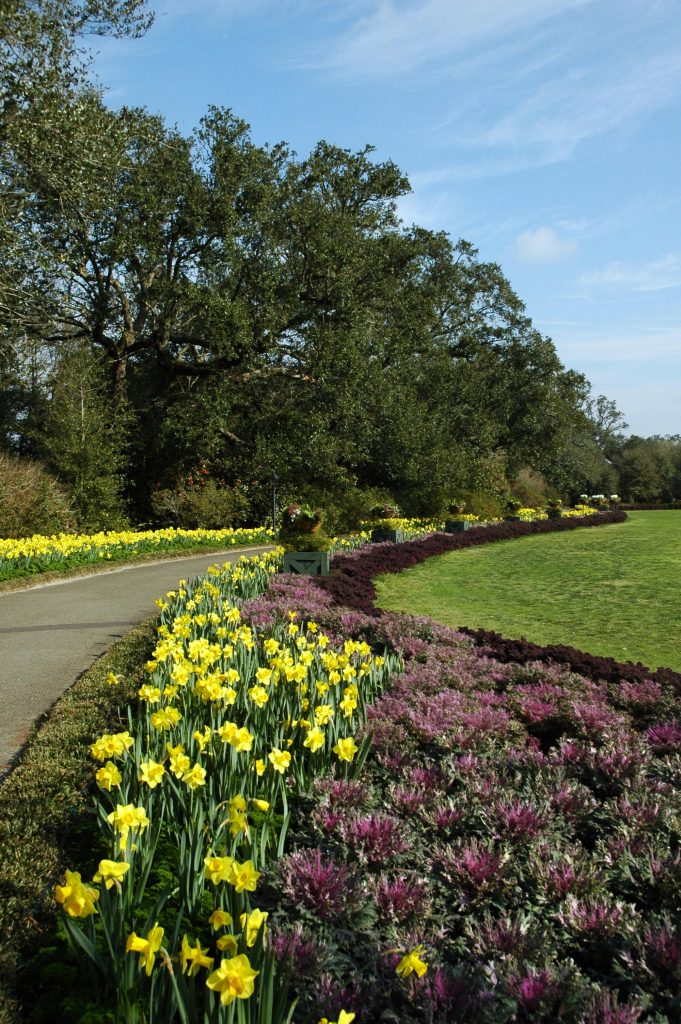 February 14: Raising Rose: Linda Guy, longtime Rosarian of Bellingrath's award-winning Rose Garden, will show guests how to care for roses year-round and will give a demonstration of rose pruning techniques. Questions are encouraged! Books and supplies will be available in the Gift Shop.
February 21: Shipshape Urban Farms: Located in downtown Mobile, Shipshape Urban Farms grows hydroponic lettuces, leafy greens and herbs. Learn from owner Dale Speetjens about how hydroponic crops are cultivated without soil in nutrient-rich water in a controlled environment with no pesticides or herbicides. The process uses innovative features and is environmentally friendly, saving water and using less energy than traditional farming practices.
February 28: Caring for Gulf Coast Appalachia: Imagine adding rhododendron, mountain laurel, and native hydrangeas to your Gulf Coast garden. These plants, and many more like them, are native to the Gulf Coastal Plain. Bobby Green, owner of Green Nurseries in Fairhope and one of the most knowledgeable horticulturists in our area, will introduce you to these beautiful ornamentals. He will also discuss how to best select and care for them in your garden.
Bellingrath Gardens and Home is operated by the Bellingrath Gardens and Home Foundation, a charitable, not-for-profit organization. Bellingrath Gardens and Home is dedicated to the preservation and enhancement of the 65-acre garden and estate home of Walter and Bessie Bellingrath. For more information, visit www.bellingrath.org or call 251.973.2217.