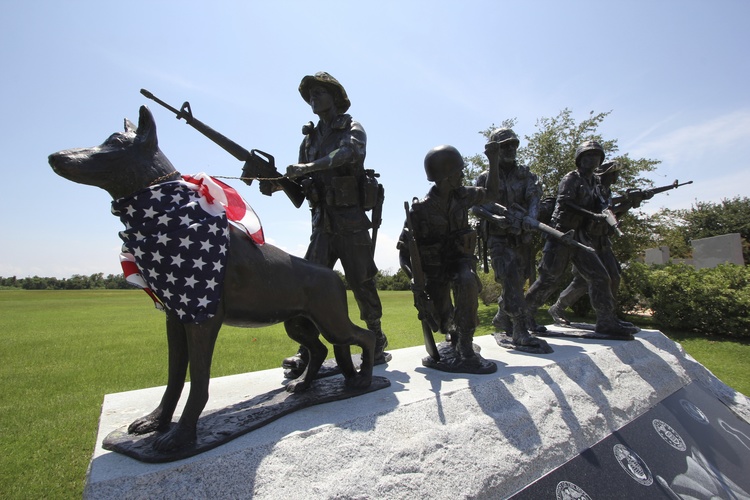 IF YOU GO:
Location: 2703 Battleship Parkway, I-10 Exits 27/30, Mobile, AL
Phone: 1-800-426-4929
January 9, 2015 marked the 50th anniversary of the opening of USS ALABAMA (BB-60) Battleship Memorial Park. Eighteen years to the day since she last ran under her own power, the World War II heroine was dedicated in Mobile, Alabama to the memory of Alabama veterans of all branches of the armed services, Navy, Army, Air Force, Marines, Coast Guard, and Merchant Marine.
CELEBRATING 50 YEARS ON BEAUTIFUL MOBILE BAY
History meets heroism at USS ALABAMA Battleship Memorial Park.  You will see courage up close as you explore the 175 acres of history and seven decades of heroism, from World War II to Iraqi Freedom, at one of America's finest military parks.  Visit us online at ussalabama.com 
USS DRUM (SS-228)
The USS DRUM was donated to the USS ALABAMA Battleship Commission on April 14th, 1969. She was towed to Mobile arriving May 18th, 1969. The DRUM was dedicated and opened to the public on July 4th, 1969. In 2001, DRUM was moved onto land for permanent display, the project winning several engineering awards. USS DRUM (SS-228) is the oldest American submarine on display in the world.
AIRCRAFT COLLECTION
With 25 of the Nation's finest military aircraft on display, Battleship Memorial Park is the only place in the world to see a complete collection of the "F" Series of Fighter Jets including the F-14 Tomcat, F-18 Hornet and one of two YF-17 Cobra Prototypes in the world. Also see the A-12 Blackbird, B-52D Stratofortress a P51-Mustang, the Airplane of Alabama's own "Tuskegee Airmen". 
PARK MEMORIALS 
Park memorials honor veterans for their dedicated service and ultimate sacrifice. The Lower Alabama Vietnam Veterans Memorial, War Dog Memorial, Korean War Memorial, Crommelin Brothers Memorial and Alabama Telephone Pioneers Living Memorial are some located throughout the park
MILITARY EQUIPMENT
Some of America's finest military equipment are displayed at Alabama Battleship Memorial Park.  Download the USS Alabama Battleship Memorial Park APP for complete details.  
RECREATIONAL AREA
Picnic on the bay shore complete with grills and plenty of shade, the picnic area is spacious, offering ample room. Eager anglers can fish while enjoying the view of Mobile Bay and the USS Alabama (Cost $2).  The Nature Observatory is home of a nature observatory and Site 29 on the Alabama Coastal Birding Trail. Spot Killdeer, Laughing Gulls, Long-billed Curlews, Herring Gulls, Royal Terns, Sanderling, and Black-billed Plovers throughout the park.